Palm Desert Country Club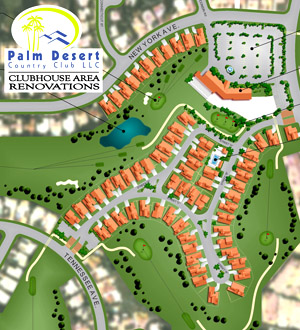 Location - Palm Desert, California
Project Value - $22,000,000
Client - PDCC Development, L.L.C.
Total Number of Units: 95
Engineering Solutions provided final engineering, including drainage, water, sewer and street for 54 contiguous lots and 41 non-contiguous lots located with the Palm Desert County Club.
Project challenges included working within the constraints of existing homes, utilities, and golf course facilities.  The 41 lots had to be developed with as little disruption to the neighbor as possible.  Access to the existing residences had to be maintained while developing these lots.